Cannabis Treatment Options in Florida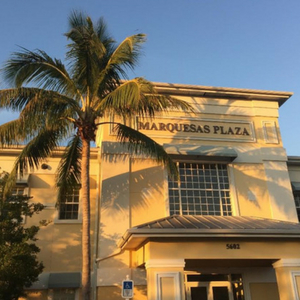 Residents in the state of Florida with a medical marijuana card have an array of treatment options available to them. It is important to connect with a Florida qualified medical marijuana physician with professionalism and experience to help guide you through the treatment process with medical cannabis.
That is where Dr. Daniel Stein comes in. With more than 25 years of experience in the field of neurology, Dr. Stein provides established, traditional medical understanding of the most effective applications of medical marijuana for chronic conditions. Dr. Stein educates patients on ways to address their most common concerns about medical marijuana and develops a treatment plan to accommodate those needs.
Psychoactive Effects of THC
Some patients may want to avoid the psychoactive effects of THC in medical marijuana. Through his keen understanding of proper dosage and delivery methods, Dr. Stein crafts treatment plans with the right levels of THC (and other marijuana-related chemical compounds) so patients with this concern can still receive effective treatment with medical cannabis.
Ability to Function
Other patients express curiosity about whether receiving treatment with medical cannabis will affect their ability to function day-to-day as they go to work, take care of their children, and handle other responsibilities. Dr. Stein crafts effective treatment options to ensure patients remain focused and aware while gaining the benefits of medical marijuana treatment.
Obtaining Medical Marijuana
Patients obtain medical cannabis at dispensaries, also called Medical Marijuana Treatment Centers, which are located throughout the state. These dispensaries sell many different types of cannabis products. At Neurology of Cannabis we provide guidance on product choice, administration method and dosage, so that each patient receives the desired benefits of therapy.


About Neurology of Cannabis
Located in beautiful Sarasota, Florida, the offices of Neurology of Cannabis are open to all full-time and seasonal Florida residents exploring medical treatment options with medical marijuana.
At Neurology of Cannabis, we are passionate about the effective use of medical marijuana to transform the health of our patients.
Our mission is to improve the quality of life for all Floridians through the responsible use of cannabis.